What is the Italian Job?
It's an unforgettable driving adventure through some of Europe's most stunning scenery
It's what you'd find in the dictionary if you looked up "social motoring at its very best"
It's the unique experience of a VIP convoy through the streets of busy Turin – guided and escorted by the local Police
It's a Kodak moment all day, every day!
It's the opportunity to learn about Italy's food and wine tradition
It's the invitation to enjoy the exclusive hospitality of local producers
It's the thrill of parading YOUR Mini/MINI around Imola, Monza, Mugello and/or other Formula One European motoring circuits
It's visiting stunning locations…. making friends…. creating memories… relaxing in 4- & 5-star hotels
It's joining the modern-day Self Preservation Society by becoming a Jobber
It's belonging to a fun-loving community that, over the past 30 years, has raised nearly £3 million pounds for charity
It's feeling proud to help disadvantaged children
It's raising money for children in a fun way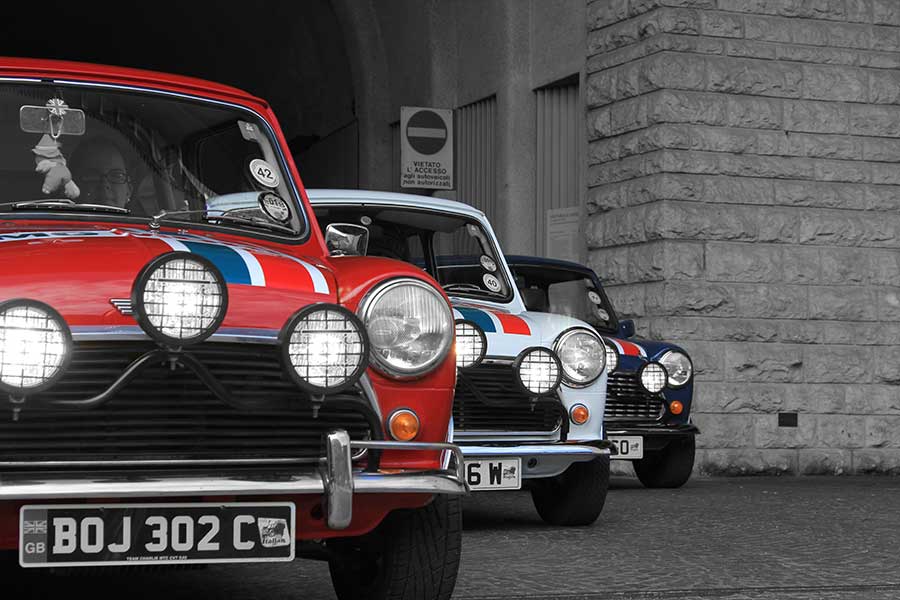 Mile of Minis 2024
Sunday April 28th

Italian Job 2024
1-7 Oct 2024, Rome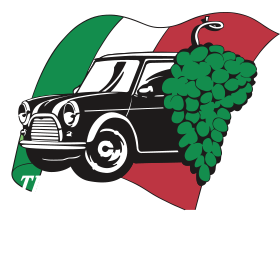 Raising Money For Children In a Fun Way!
Our Fundraising Record
Since 1990 The Italian Job has raised over £3 million pounds and donated much needed funding to projects and charities in the UK and across the world.
UNITED KINGDOM & IRELAND:  Birmingham Children's Hospital, Buttle UK, Children 1st (Scotland), Chestnut Tree Foundation, Children in Need, Childline, Feed the Children (UK), Fire Benevolent Fund (Scotland), Goal in Ireland, Meningitis Research Project, NSPCC, Pilgrims Hospice, Society of Stars, Tsunami Fund, NCH, White Lodge Centre, Brain Tumour Trust, Variety The Children's Charity.
AUSTRIA, GERMANY, HOLLAND and ITALY: SOS Kinderdorf in Imst, Deutsches Kinder Dunkelziffer Charity, Stichling Charity (Netherlands), La Nostra Famiglia in Conegliano, Lega del Filo d`Oro in Rome, Ospedale Bambin Gesu in Rome, Regina Margherita Hospital in Turin, SOS Village in Trento, Unitalsi in Imola.
NEW ZEALAND, AUSTRALIA, JAPAN and USA: The Princess Margaret Foundation, Make a Wish Foundation, Parent Project, Child Crisis, Autism Speak, New Zealand Youth in Search Project, St Andrew Children's Clinic, The Kobe Earthquake, Toronto Children's Hospital.
Supporting Buttle UK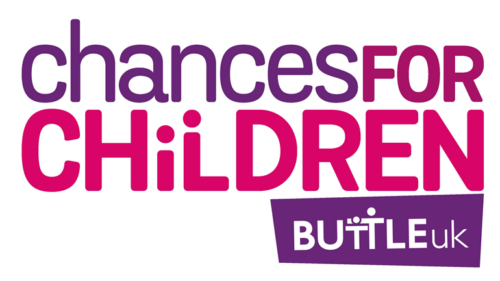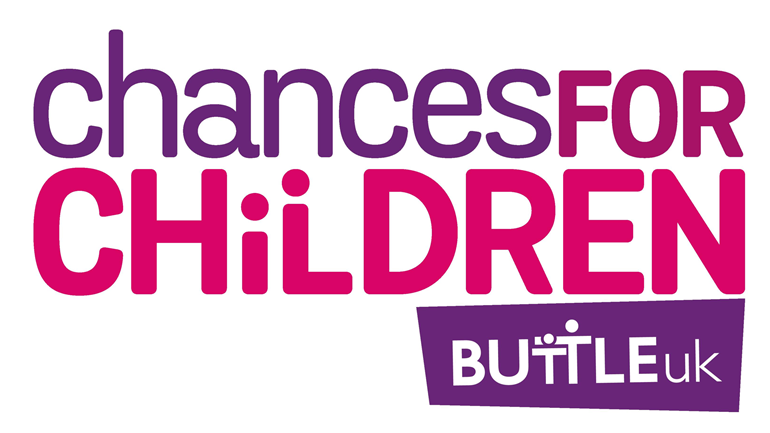 Our Sponsors
The following fantastic companies and organisations support The Italian Job in a wide variety of ways. Check them out and give them some love in return!