Diary from the #IJ2023 – Day 1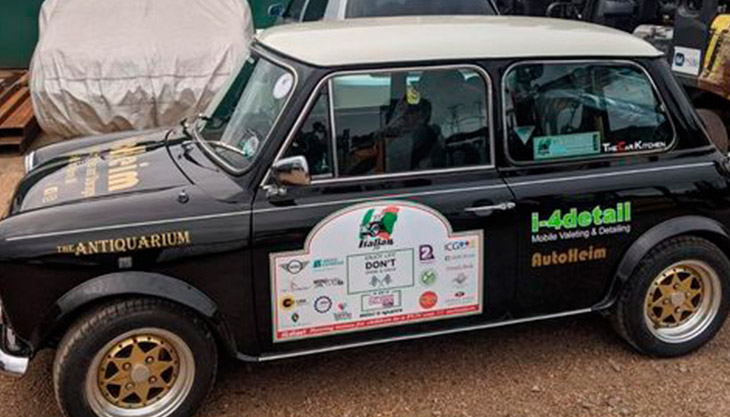 Thursday 5th October – The day before departure day
Organisers cars from MINI UK loaded and ready to go by 3pm. Waiting for Robin (who I'll call Roger from now on in reference to my good friend Roger Hunt who is conspicuous by his absence this year ) arrived late but he arrived with his Julie so all is good. Boxes stowed and away we go. Roger & Julie heading to Dover (I'll explain later) and I'm heading to collect Kenjay Savvy from the deepest corner of East Sussex (it's practically Kent).
Teams were leaving their homes in all parts of the country today to converge in or near Folkestone for our train at 8.20am on Friday morning. Makes sense right … hotel at the place you're leaving from? Zero miles first thing could mean 20 mins more in bed. Didn't make sense to us though. We were heading to Dover (some 14 miles beyond the channel tunnel) because the task of hotels for our crew on Day 1 fell at the feet of he who shall not be named (but for clarity not me, Kenjay, Roger, Julie or Gareth…. Is that everyone Paul?)…
No matter … a mere 15 minute hop tomorrow morning along to Folkestone to meet the teams and process through the 'system' onto our train. The very helpful social media people at LeShuttle (for its name has changed from Eurotunnel) will 'pap' us as we board and blast us across their socials, which is very kind of them indeed. Accordingly I've asked all teams to be 'jazz' hands and beaming smiles for pics. Failing that air horns blaring and lights flashing to wake the customs guys up and dazzle them.
Arriving in France tomorrow the van will need to perform a dexterous series of manoeuvres to satisfy the 'French Douane' that they're not attempting to sell classic mini spares in the EU… some kind of consequence of that there Brexit. I think Paul is in charge of paperwork though so I am comforted that all will be in fine order. He is nothing if not clinically meticulous.
Further update tomorrow from the Nurburgring